After 43 years serving Palm Beach County, including 32 years as Airport Director, Mr. Bruce V. Pelly has announced his retirement.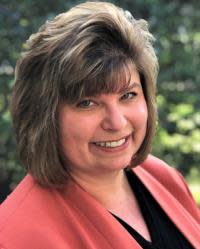 Palm Beach International Airport welcomes Laura Beebe as Airport Director.  Beebe was unanimously appointed by the Palm Beach County Board of County Commissioners to her new role.
As a University of Florida College of Law graduate, Beebe pairs her education and extensive experience to bring a record of accomplishments to her new role.  Beebe has been with Palm Beach County since 1998, where she began her career as an Assistant County Attorney, representing the Department of Airports. 
Since 2007, Beebe has successfully served PBI as Deputy Director of Airports Business Affairs.   Some of her significant achievements include increasing non-traditional airport revenue through the negotiation of various commercial leases, securing both the NetJets and Gulfstream facilities on previously undeveloped airport property and actively managing contracts, producing over $40 million dollars in annual airport revenue.  
"I am honored to take on the responsibility of leading PBI into its next phase of innovation and development.  My goal will be to ensure that PBI continues to remain a leader in South Florida air travel, providing an easy, convenient and stress-free experience for our passengers." said Beebe.  "I am very fortunate to be able to step into my new role knowing that the airport has been operated successfully for the past 32 years under Mr. Pelly's direction, and I am dedicated to ensuring that PBI remains an award-winning, progressive and customer-focused airport." 
Laura Beebe will assume her appointment effective January 2, 2019.